Smart Sensor for Condition Monitoring
Take your shop floor to the next level with the most advanced IoT technology. TRACTIAN solution keeps you up to date on your machines' condition, automatically and remotely.
3-minute Setup
With its plug & play technology, our solution has the fastest setup on the market. The LTE/4G connectivity allows you to monitor machines remotely and in real-time.
Detect Early-Stage Failures
TRACTIAN patented algorithms analyze vibration and temperature in real time and detect any behavioral changes assertively. This way, maintenance teams are able to plan inteventions smoothly and minimize unexpected breakdowns.
Discover Why People Consistently Choose
TRACTIAN
FEATURE
Exclusive Patented Fault Diagnosis Capability
Full Spectrum Vibration Analysis
Cloud-based Software
Historical Trend Analysis
Condition-based Maintenance
Work Order Automation and Maintenance Scheduling
Mechanical with Electrical Monitoring Combined
Analysis of Machine Performance Compared to Your Competitors
Mobile network connectivity included with no industrial WiFi required
*Offered only once a day
How it Works
Vibration
Triaxial vibration up to 32Khz, high resolution vibration spectrum and full waveform every 5 minutes
Temperature
Surface temperature sampling up to 90°C and automatic trend deviation detection
Hour meter
From the vibration levels of your equipment, our sensors automatically calculate the total hours of operation.
SMART TRAC SENSOR
No more unexpected breaks
No more wasting time with complex and failing implementations of sensors.
3G/4G connection via receiver included
Identifies machine operating pattern
IP69K protection for high pressure water jets
Instant setup via QR Code and mobile App
One solution for your entire maintenance operation
Assets Overview
Follow your machine's health anytime
∙ Automatic Status Detection per Asset ∙ Total time per State calculated in real time ∙ Latest Insights, Insight Status and automatic alarm criticality level
Virtual Blueprint for Supervisors
Predictive Analysis Report
Compatible with over 30 asset categories
Compatible with over 30 asset categories
Motors
Unbalance, misalignment and resonance failures can be identified.
For all industries in all sectors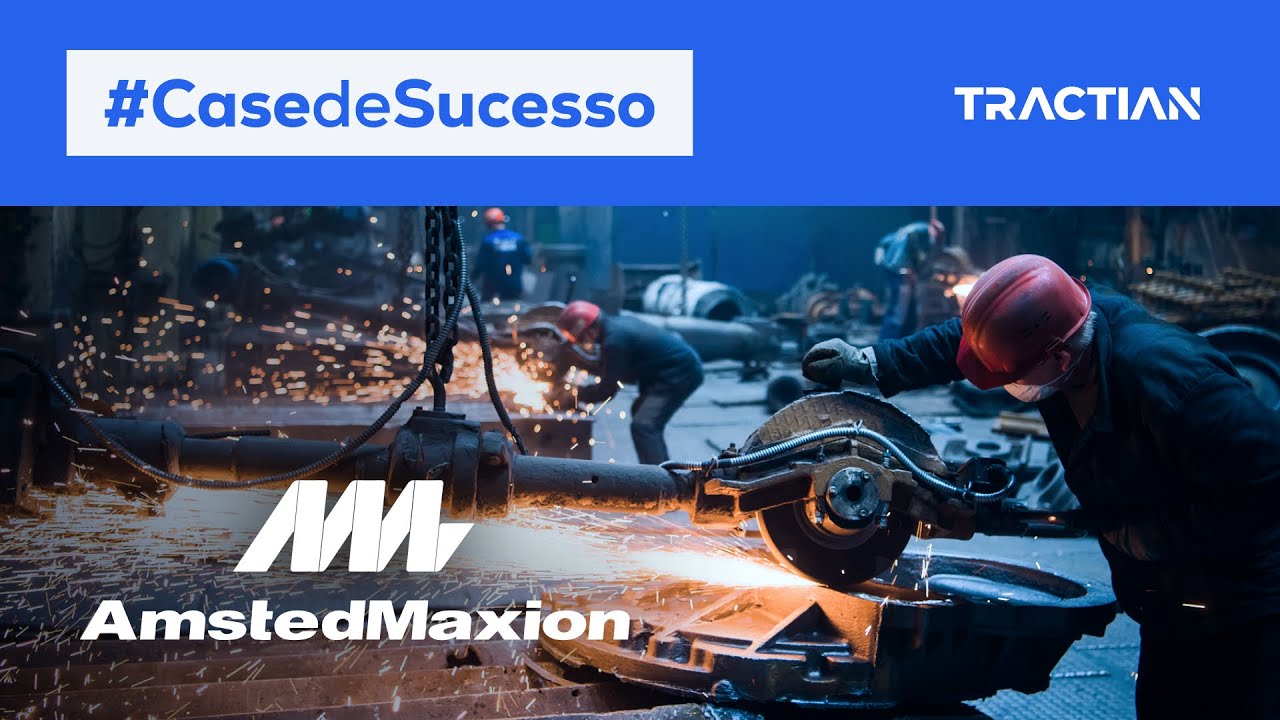 From monthly predictives to real-time collections: how AmstedMaxion increased reliability with online monitoring
Smart Trac Technical Specifications
Frequently Asked Questions
How long does it take for me to get insights and alarms from my machine?
After 10 days, our sensor learns the fingerprint of your machine and insights start to be sent to the person responsible for the machine.
Do I need some IT infrastructure for the sensors?
Do I need to monitor more than one spot on the same machine?
How do I access the information about my machine?
Your industry deserves what's best
Experience the benefits of cutting-edge online monitoring and take your maintenance to the next level.